Seidokan Dojo provides a safe, fun and comfortable environment for children to learn martial arts as well as other important social-development skills.
The After-School Karate Program provides pick up from local elementary schools:
Homework and Snack Time
Martial Arts Instruction
Dojo games that provide strength training, hand-eye coordination drills and sportsmanship development.
We have seen shy children become more outgoing and confident which in turn helps them to set goals and achieve them. We encourage our students, children and adults, to make a commitment to training and not quit.
Karate Program for Kids Ages 4-6
This program focuses on improving your child's listening and motor skills. Our Little Dragons Classes are fast-paced, fun filled, educational and motivational. Our Little Dragons love Karate and parents love watching their kids learn and grow in a positive, well-disciplined and encouraging atmosphere.
There are seven major skills our instructors focus on when training: 
Focus
Control
Balance
Memory
Discipline
Coordination
Fitness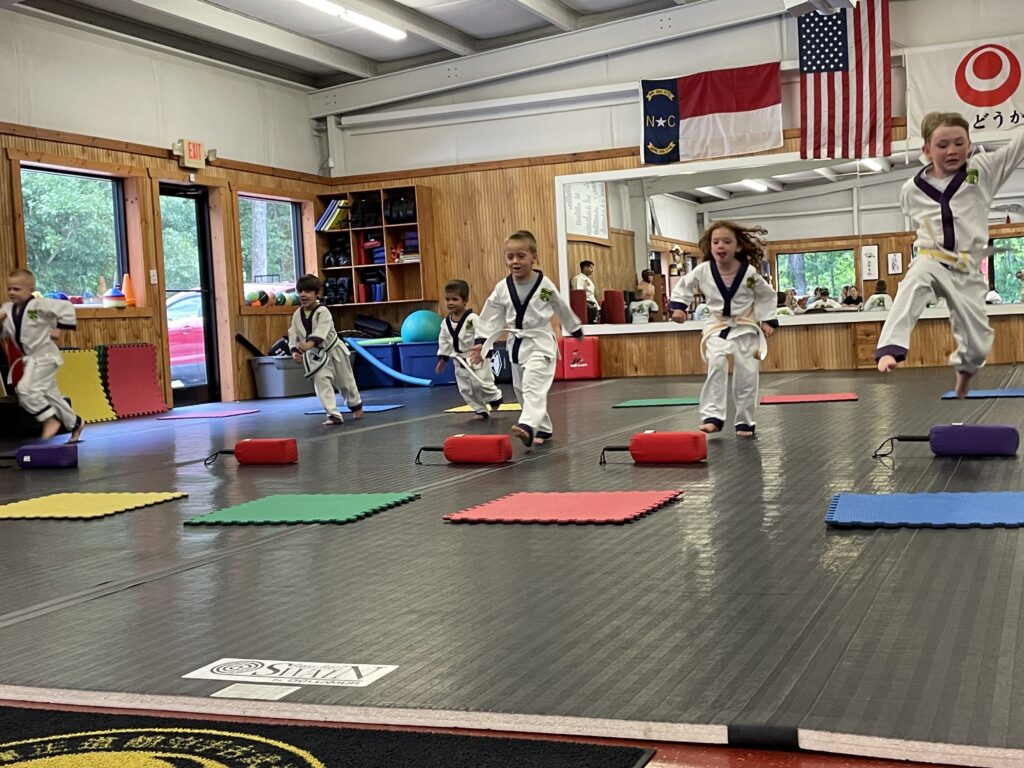 Our unique children's program uses interesting and enjoyable methods to keep the student's attention and teach our young students skills that they can use for life.
Our methods help children explore and understand conflict through role-play and other exercises.
More than any other sport, Karate gives our children the chance to explore their innate powers. Marvel as they increase in strength, flexibility, endurance, balance, and harmony.
Schedule your first FREE class today!
Summer Camp 2023
June 5 – August 18, 2023
After school ends for the year, the fun continues!!!! Seidokan Dojo provides an exciting, active summer karate program. Children under 12 can continue their martial arts training as well as participate in fun activities that involve strength and
sportsmanship training.
Summer program runs 7:00 am – 6:00 pm,
Monday through Friday.
Activities include:
Field Trip
Skating
Swimming
Museums
Disc Golf
Lunch at Area Parks
Movie
Student Waiver Form
A signed student waiver form is required for all adult and minor students prior to participating in any Seidokan Dojo activity.